We make Bespoke Shopify Websites
We make beautiful, moderns and responsive Shopify websites for world class brands looking to sell their products online. We are one of the most trusted companies online to help establish your business online and make more sales. View our Shopify Expert page at https://experts.shopify.com/sorbetmedia for trusted reviews and projects.
Trusted eCommerce Design for your business
Online sales in the UK and Europe is a highly competitive market. Having the right eCommerce system to support your business is vital. Many factors are involved in a successful eCommerce website and our expertise and experience in this field can benefit your business to the full.
DESIGN THAT SELLS
Our websites can feature a comprehensive selection of your products or services for postal delivery or digital download along with an eye catching design, experienced site builders and great support and maintenance.
BRAND POSITIONING
When undertaking any new website build our aim is to position this new business firmly into the top 10 e-commerce websites for browsing and buying products within your market and establish a valuable, respected brand image
A Website Platform you can Trust
With 10 years experience in designing and building websites we use a fantastic platform called Shopify to act as your shop management tool as it offers a wealth of benefits to get you started online. Aside from our extensive knowledge of the online product sales, here are 6 Reasons why LionSorbet & Shopify is for you.
Beautifully designed Website - We are great designers and will build you a bespoke site that reflects your brand, understands your products and sells effectively to your customers. This in turn will offer them a fast, reliable, easy to use shopping experience.

Modern and responsive CMS Admin area – You will have complete control over your websites navigation, content pages and design. Shopify is a fully-featured Content Management System, blogging platform and website in addition to an online store.

SEO and Marketing – Your site will comply with Search engine optimisation best practises allowing it to be indexed by google, strengthen your natural rankings and make finding your website easier online.

Order & Customer management – Your shop will feature auto receipt, order generation, customer order details and contact info to check and fulfil orders at any time.

Simple pricing and Discount engine – Your shop will feature a fantastic discount engine allowing you manage pricing and discounts of individual products, whole collections or the entire site at the click of a button.

Manage your shop from your mobile – Shopify comes with a free iPhone app that allows you manage your website, orders and customers on the go.
Emily Mortimer has carved a path as one of the UK's most exciting gemstone jewellers with an array of celebrity followers and products in Fortnum & Mason, John Lewis and Fenwick to name a few.
Newey's Jewellers is a family-run business which has been established for 48 years. With a prominent retail presence in the historic Jewellery Quarter in Birmingham they are known for their expertly crafted, fine diamond jewellery.
Woolfe Jewellery is known as Buckinghamshire's prestigious Jewellery house. Based in the heart of Milton Keynes they specialise in contemporary coloured stone jewellery and beautiful bespoke diamond engagement rings.
Beautiful hand made engagement and wedding rings to order in the heart of Birmingham's jewellery quarter. Bicknells Jewellers offer a traditional buying experience for couples looking to get engaged and married.
We helped esteemed Jewellery Manufacturer Charles Green launched their new Luxury product range to the public, featuring a stunning range of colourful diamond pendants and lockets.
We helped Scottish based company Fluke Jewellery re-launch their online presence with a new website for their popular nature inspired pieces.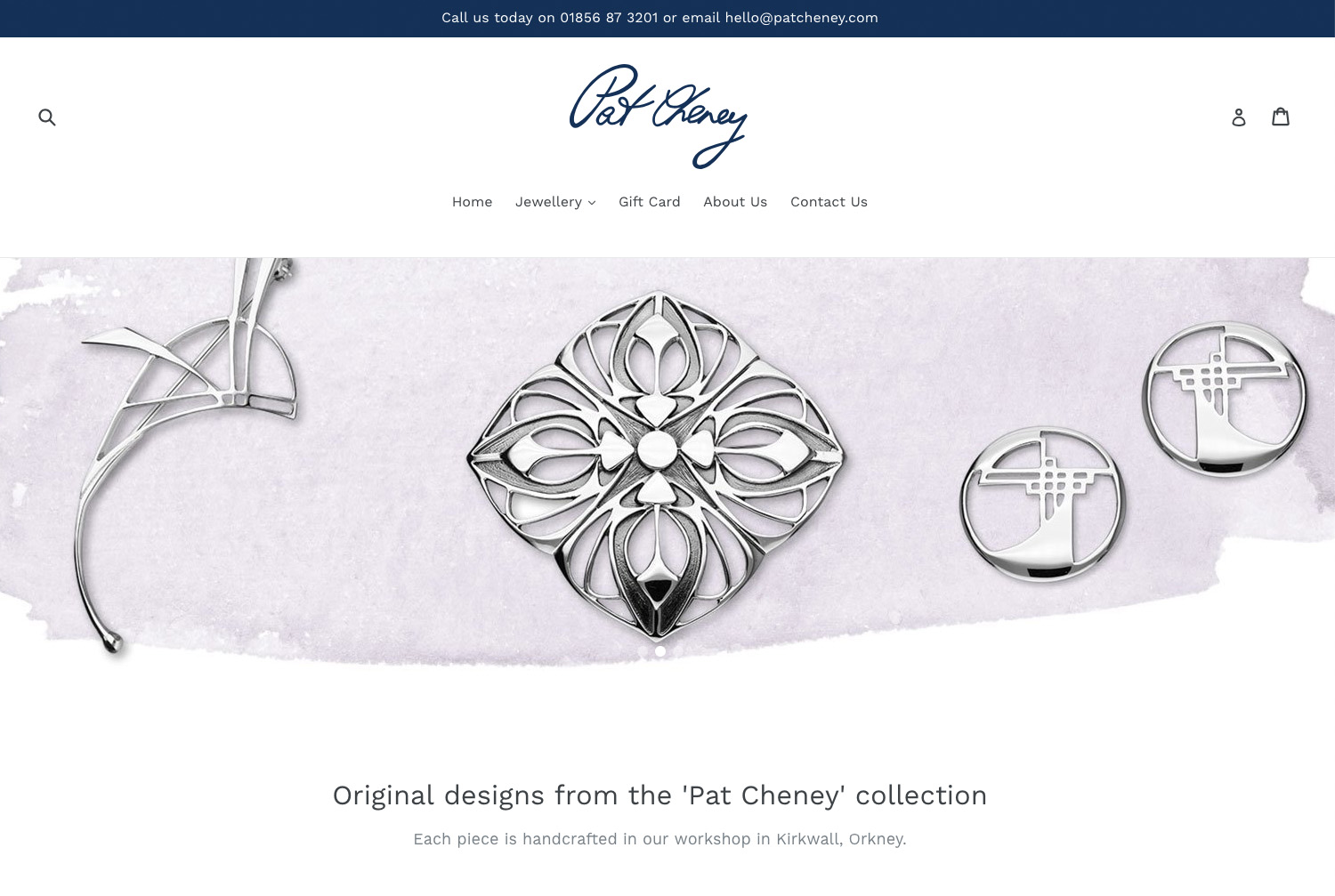 We helped Orkney based company Pat Cheney launch a new online shopping experience to show case the beautifully bespoke jewellery of designer Pat Cheney.
Celtic Inspired Bridal Jewellery from MaeVona UK
built around the Shopify Platform to offer unrivalled service to couples around the world.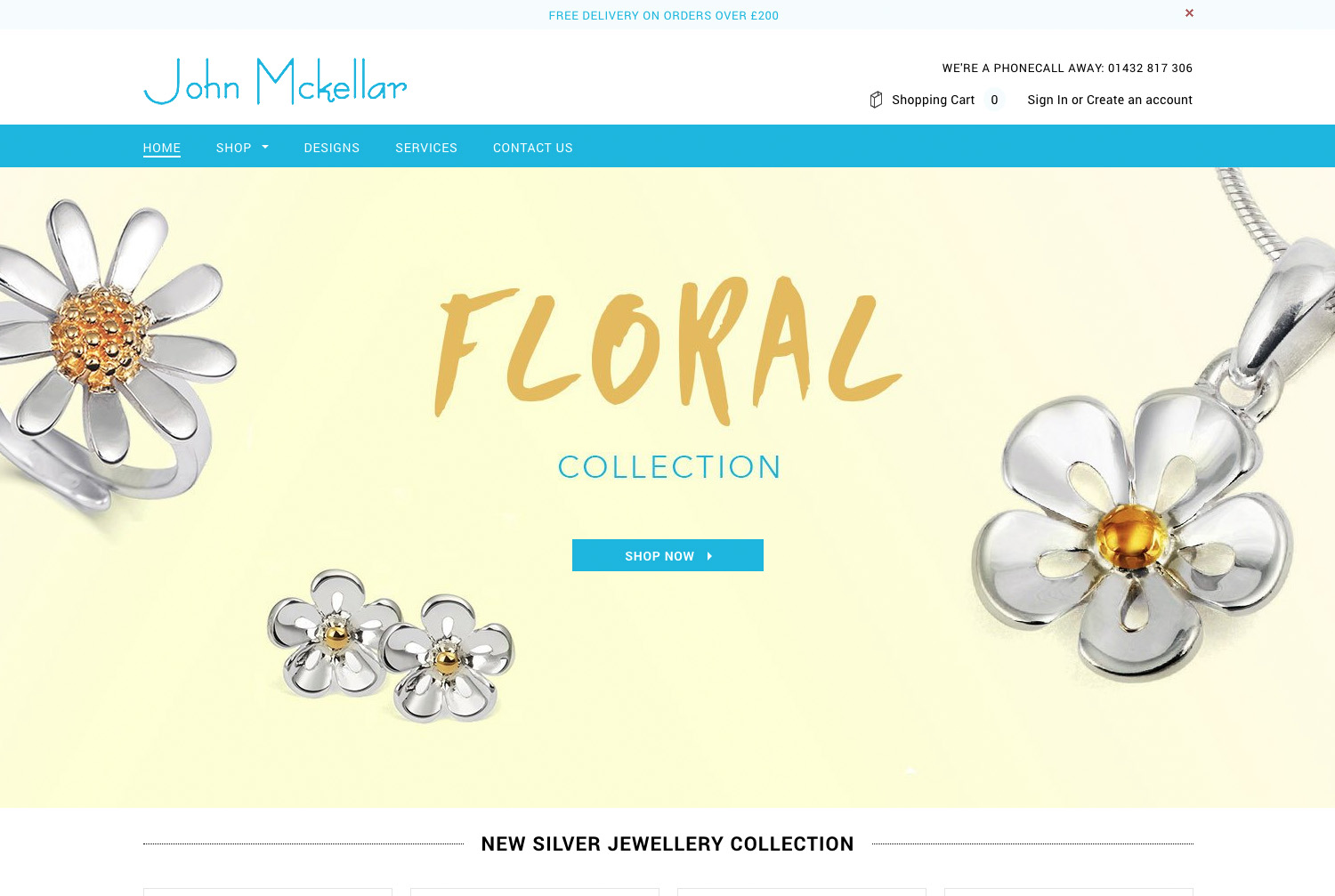 We helped launch a new site for award winning Jewellery Designer John McKellar, enabling customers to browse their collection of designer, handmade platinum, silver and gold jewellery.
Truly beautiful handmade jewellery by Jana Reinhardt. We helped them update their existing website and build a new shopping experience for new and existing customers.
READY TO UPGRADE YOUR WEBSITE?
If you are ready to start your new business or want to swap your current website to a better platform get in touch on the details below and we'll discuss your options.